*This post may contain affiliate links. As an Amazon Associate we earn from qualifying purchases.
It's no secret that Nintendo has been a leader in the gaming industry since the 1980s. With the release of their most recent Pokémon game, Pokemon Violet, they have added another layer of fun and excitement to their popular franchise.
With modern Pokémon games, you have to worry about whether you need online access to play them or to get the most out of your video gaming experience. So when it comes to the Pokemon Violet game do you need to have the Nintendo Online service?
You do not need Nintendo Online to play Pokémon Violet on your Nintendo Switch. The game is a single-player game and does not require an active online connection to be able to use and play most of the features of the game.
Pokemon Violet does, however, have an online component (which you will need Nintendo Switch Online for) that is used for uploading your save data and for trading your Pokémon with other players via online multiplayer. The game also features a global leaderboard where you can compete against any other random player and compare your progress.
To make the most out of your Pokemon Violet gameplay, you will need the Nintendo Switch Online subscription but it isn't a requirement to play the game at all. The majority of the content for Pokémon Violet is available offline and can be accessed without needing to be connected to the internet. You can enjoy the main story, complete side quests, collect items, and catch Pokémon without needing Nintendo Switch Online mode.
However, if you do want to trade Pokémon with a trade partner from anywhere all over the world, you cannot do it without a Nintendo Switch Online membership.
Overall, you do not need Nintendo Online for Pokémon Violet and it can be played in offline mode but it is incredibly helpful to have the service and will make playing the game more enjoyable. The game does feature an online component, but it is not necessary to enjoy the game.
Want to take your Nintendo Switch to the next level? Then check out this Nintendo Switch accessory bundle by clicking here.
Do you love your Switch but want to stand out from everyone else with the same model? Then look no further than this custom Joy-Con grip.
This Joy-Con grip will make your Switch console look amazing and you can even choose the one that fits your style the best!
What Do You Need Nintendo Switch Online For In Pokémon Violet?
Nintendo Online is needed for a variety of reasons in Pokémon Violet. So although it isn't required (as I mentioned above) it is a good thing to have.
Having a Nintendo Online subscription when playing Pokémon Violet allows players to access the Nintendo Online store and purchase items such as Pokeballs, berries, and other items to help their team. It also allows players to battle in online competitions and trade with other players around the world.
This enables players to complete their Pokédex, battle with friends, and obtain rare Pokemon.
Nintendo Online also gives players access to the Mystery Gift feature, which provides players with an opportunity to obtain rare Pokemon, items, and other rewards. Having a Nintendo Online subscription with your Pokémon Violet game also allows players to participate in online tournaments and events, which can give players an edge over other players and help them become the very best.
With these features, Nintendo Online is an important part of playing Pokemon Violet. Despite it not being a requirement to play the game it will certainly make for a better experience.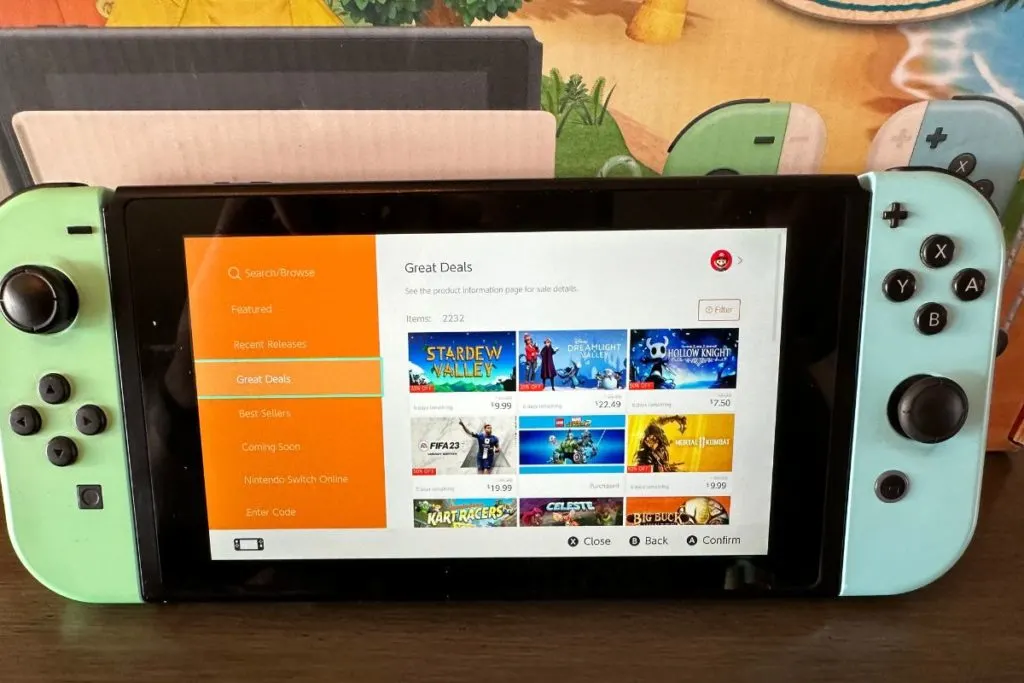 Benefits of Having Switch Online for Pokémon Violet (Can You Trade?)
Nintendo Online offers many benefits for Pokemon Violet players. A Nintendo Switch Online membership (sold separately) is required if you want to connect with other players around the world. Players can join online battles and competitions, trade and exchange Pokémon and items, and even join tournaments and leagues.
So if you want to do these things you need to get a Switch Online membership so you can get everything possible out of playing Pokemon Violet online.
The online infrastructure also provides an avenue for players to join exclusive events, such as seasonal tournaments, and to participate in weekly rewards. With all of these features, Nintendo Online provides an invaluable resource for Pokemon Violet players to explore.
As someone who has been playing Pokémon games since the original Red and Blue, I can say that having Nintendo online for Pokemon Violet has been a great experience. I've been able to join online battle and trade lobbies, participate in tournaments, and explore the world of Pokémonwith the Global Trade System.
I've also been able to get exclusive items that can help me progress in the game, as well as items that I can use to customize my Pokémon.
What Is Nintendo's Online Service?
The Switch Online Service, or as I like to call it, "Nintendo's money grab," is a subscription service that allows players to access online multiplayer, save data cloud backup, and a selection of NES and SNES games.
In other words, it's a way for Nintendo to guilt trip players into paying for features that should be free in the first place. But hey, at least they throw in some old-school games, right?
Let's break it down – for $3.99 a month, $7.99 for three months, or $19.99 for a year, players can access online multiplayer for games like Mario Kart and Splatoon. Oh, and let's not forget about the "privilege" of saving your game data to the cloud.
Because, you know, we all want to pay for the ability to not lose our progress in case our Switch gets lost or stolen. But the real kicker is the NES and SNES games. Yeah, that's right, we have to pay to play games that were released decades ago.
Classic Nintendo, always finding new ways to make money off their loyal fans.
But in all seriousness, the Switch Online Service isn't all bad. The online multiplayer is pretty solid, and the NES and SNES games are a nice touch. Plus, the save data cloud backup is a lifesaver for those of us who have a tendency to accidentally drop our Switches.
But let's be real, it's still a money grab. And as much as we love our Nintendo games, it's hard not to roll our eyes at the thought of having to pay for features that should be included in the cost of the console.
But hey, at least we can play Pokémon online with our friends, right? I mean, that's worth the price of admission, right? Right?
What Is Pokémon Scarlet?
Oh boy, where do I begin with this one? Pokémon Scarlet is the hottest new thing in the world of pocket monsters for the Switch, Switch Lite, and OLED model. It's the latest and greatest in a long line of Pokémon games, and it's sure to be a hit with fans of all ages.
But what makes it so special? Well, let me tell you, it's got everything you could ever want in a Pokémon game, and then some.
First of all, the graphics of Pokemon Scarlet are absolutely stunning. I mean, I know graphics aren't everything, but come on, these are some seriously good-looking Pokémon. Each and every one of them has been meticulously designed and animated to perfection.
And let's not forget about the environments – the various towns and routes are so detailed and immersive, you'll feel like you're actually walking around in the Pokémon world.
But it's not just the visuals that make Pokemon Scarlet so great – the gameplay is top-notch too. The battle system has been revamped and is now more dynamic and engaging than ever before.
And the new features – like the ability to ride on the back of certain Pokémon – add a whole new level of excitement to the gameplay. Plus, with over 800 Pokémon to catch and train, you'll never run out of things to do.
And let's not forget about the storyline. It's a classic Pokémon tale of good vs. evil, but with a few twists and turns that will keep you guessing. And with so many side quests and secrets to uncover, you'll be playing for hours on end, trying to uncover all the game's secrets.
So, if you're a Pokémon fan, then you need to get your hands on Pokemon Scarlet. It's the ultimate Pokémon experience, and you won't be disappointed.
Trust me, it's going to be a wild ride. Just be prepared for some serious addiction!
Final Thoughts
So although you don't have to have Nintendo Switch Online with your Pokemon Violet game it is worth the small monthly cost in my opinion. With Nintendo Online access, you can access the Nintendo Network, which allows you to connect with friends and play online. Additionally, you can participate in a variety of games, such as Pokémon battles, trades, and tournaments.
Not only that but you can also access exclusive content, such as items and characters, that can enhance your Pokémon experience in the game.
Overall with the Switch Online service only costing a couple of bucks a month for all of your games (plus all of the other benefits that you get with the Switch Online service) I really feel that it is worthwhile to get it so you can enjoy every possible part of Pokemon Violet.