Hi, my name is Matt Robbs and this is my family. (Yes, our dog is family!)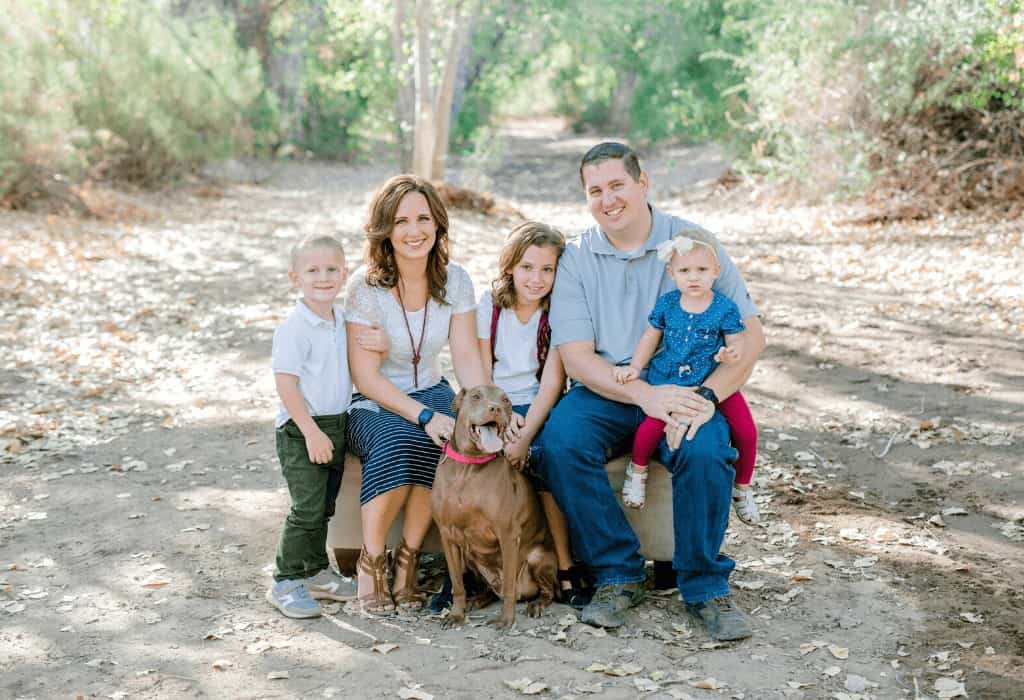 I grew up in that weird time in the 90s when technology was rapidly changing but "old school" things were still pretty common. The truck that we had growing up had an 8 track player. I often went over to a friends house that had a pinball machine and arcade games.
These "retro" items helped shape my childhood and my wife and I wanted the same for our kids. We love sitting down and playing the original NES system with the kids and they love playing the "old school" games like pinball, Pac Man and more!
Our favorite thing to do as a family is go to an oldschool arcade that is near us and play some pinball machines, Donkey Kong, Tetris, or even Skee Ball (which my two year old especially loves)
My 4 year old son loves to play some of the newer games that they have at the arcade (his favorite is the Jurassic Park hunting game) but he is finlly getting big enough where he can use a pinball machine! ( with the help of a stool)
We love spending time together while also enjoying the finer things from years gone by.
I hope this site will help you remember some of the better things of yesteryear and also allow you to share them with your kids and grandkids!